Posted on | May 18, 2013 | No Comments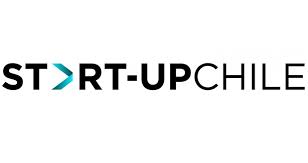 And after coming back from the knowledge exchange tour in Chile, I wrote my first piece and it was focused on the importance of community and just where things are in the Caribbean Tech Community. You can read it here
Posted on | May 18, 2013 | No Comments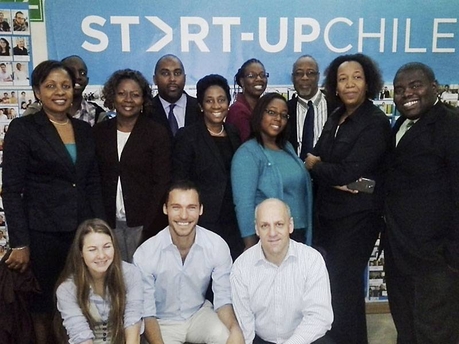 I was invited to be part of a 12 person Jamaican delegation  by Julian Robinson, minister of state in the Ministry of Science, Technology, Energy and Mining and the World Bank for a four-day visit to Santiago, Chile, to see first-hand how that Startup Chile worked and was transforming their nation.
Start-Up Chile is a program of the Chilean Government to attract world-class early stage entrepreneurs to start their businesses in Chile. It is executed by Corfo via InnovaChile, that seeks to attract early stage, high-potential entrepreneurs to bootstrap their startups in Chile, using it as a platform to go global. A member of the delegation Sandra Glasgow wrote an article for the Jamaica Gleaner here
Posted on | May 18, 2013 | No Comments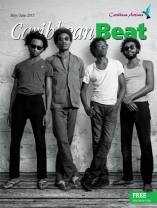 It's kinda cool when people recognised for what you are passionate about and have an unwavering belief in what you do daily. Caribbean Beat May/June 2013 issue did a piece of Kingston BETA and its impact on Jamaican and Caribbean Tech Entrepreneurship Culture.
Posted on | March 12, 2013 | No Comments
…bring your true self to the work, your unadulterated effort, without negative self-talk and the sanding off of the interesting edges..bring your vision…because your magical, vulnerable work changes everything.
I stitched together pieces of this blog post titled "The moment of highest leverage"
Posted on | December 20, 2012 | No Comments
Posted on | November 7, 2012 | No Comments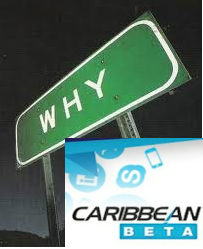 The real message behind why we do Caribbean BETA is that we want more people to come to know, understand and take action because of these two things things:
- that because we are now all living in the Digital Age, the playing field has become more level, the opportunities are greater and there are now many, many more routes to creating and finding jobs, owning a business and achieving personal success.
-that, while building a reciprocal and meaningful network of  business relationships will always be essential, having access to utilities of the internet and mobile phone and their ability to connect you to people, ideas and opportunity – means you are now more in charge of what you know, who you know and how far you go-  than ever before. So being connected online, is not just about entertainment anymore…but also about education and entrepreneurship.
Posted on | November 1, 2012 | No Comments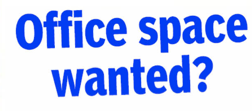 I'm looking for office space…about 500 sq feet that I can funkify with all hangings etc, lots of natural light, secure, bathroom facilities, central, wired for internet (will pay for internet) and RENT FREE for a year. Willing to barter. Yeah I just said that. LOL. Any takers? ideas?Email me at ingrid at connectimass dot com. thank yah!
Posted on | October 30, 2012 | 4 Comments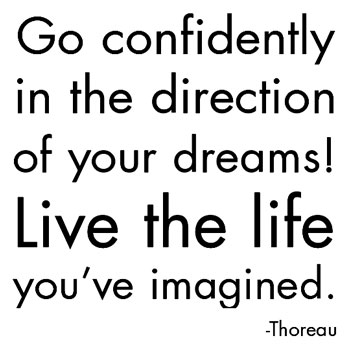 This life list was inspired by Magaret Mason – Maggie, a blogger I met on the first Jamaica Tourist Board Bloggers Trip, that I had co-planned while consulting with Geejam Media. She was different and not just because she was a red head with wild hair, but she had a joy for life and living in the moment that was infectious!
It was there that she alluded to her Life List and some of the things she had on there that could be done while in Jamaica. We helped her cross some of the things she had on her Life List – like dog sledding – we took her to Chukka Adventures….like tasting 1000 fruits… so we made sure she tasted the otaheti apple and guineps which she blogged about in great details.
Every now and again I would visit her blog to see what she's been up to. It happened again a few weeks ago. I went to her site for some other reason, maybe guided there. Why? Well, you know how we get when we are approaching another birthday and year end, we get all introspective and shit and ask ourselves and others around us- what it is that we have to be happy about, what have we achieved.Well I was no different.
In that zone, I went to one of my favourite blogs – The Art of Non Conformity by Chris Guillebeau – I read his blog post on How to Conduct Your Own Annual Review  which was very instructive as I'd somehow felt that I had had a shitty year, but when I sat  and wrote it all down and really loooked at it, I clearly had an awesome year. Yes a few things could have been better and I did have a couple of tough challenges, but in all, I had a fantastic year and I am thankful.
So that Life review  plus Maggie's Life List on her blog Mighty Girl, both kickstarted me on developing my own. I decided that on my birthday I'd share my life list – 100 things to do before I go. I've created a list of 84 things…I figured I'd share it anyway and build up to 100 eventually.
Today is my 44th birthday.
And I happily and humbly wrote this on my Facebook Status this morning.
I woke up this morning smiling….I am loved by an amazing partner, I do what I love everyday, I have the support of family, the anchor of great friends, I am healthy and am excited about my future. I am blessed and very fortune. #verythankful. Thanks so, so much for the birthday wishes.
And to add to that, here is my 100 things to do before I go – Ingrid's LIFE LIST. Written as they came to me and to be done in any order.
Before you read the list, read this quote which Maggie shared while sharing the story behind why she created her own list.
"There is power in sharing your goals, in being vulnerable, and frankly, in being willing to fail. To really live out our dreams, we need to be prepared for the possibility that we won't achieve them. It's easy to make a list of things we can easily do (and there's a need for that too), but to get to the heart of the matter, we need to dive in, leave fear behind, and say what we really, really want." – Elizabeth Stark of Brooklyn Supper
Making a life list… It's an exercise in trust, and an education in possibility.
75. Spend a loong weekend on a private island
78. Meet Hillary Clinton and take photos to cherish later.
79. Be at the Olympic Games in Brazil in 2016 with my honey and spend 2 weeks there.
82. Speak around the world on startups and social media
83. Meet Chris Rock and see him perform live!
84. Visit Silicon Valley for a couple of weeks and meet some of the most generous, smart, world changing and wealthy tech entrepreneurs.
85. Dine at a Michelin starred restaurant in US and Europe. Yep I'm a foodie.
86. Co-own an internet newspaper.
87. Jump out of a plane- willingly and safely and with some company – aka sky diving. Nope I'm not kidding.
88. Be featured in Fast Company magazine. It played a pivotal role in my life since 1997.
89. Learn how to make a wicked cooked sushi roll and make it for family and friends.
90.
Maybe you are thinking about creating your own Life List? Go ahead! And let you mind and heart run wild!
Posted on | October 19, 2012 | 1 Comment

Why Living Solely For Money Is A Crazy, Terrible Idea.
There's something very wrong with the way most people have been taught to live their lives. British philosopher Alan Watts explains.
Posted on | October 18, 2012 | No Comments
Thanks for Chike Farrell, Founder of Caribbean Ideas, I'm headed to Trinidad next week for his conference MobiWorld Caribbean to speak and judge a mobile apps competition, while still leading my team in getting ready for Caribbean BETA- our second annual Tech Entrepreneurship Conference on Friday November 16th, here in Kingston during Global Entrepreneurship Week. October and November are nice and BUSY and I loooove it.  I think I've started to live out one of my fantasies to become a travel blogger. lol. Lots for travelling to come.
One of the things I'm looking forward to is to meet such a diverse bunch of professionals in the mobile space from the region and from the States, gathering more information so as to connection the dots on some things in addition to sharing what I know about the Jamaican and Caribbean market. All that and some street cred doubles and shark and bake and the sorrel shandy I fell in love with when I was last there four years ago.
Posted on | October 18, 2012 | 6 Comments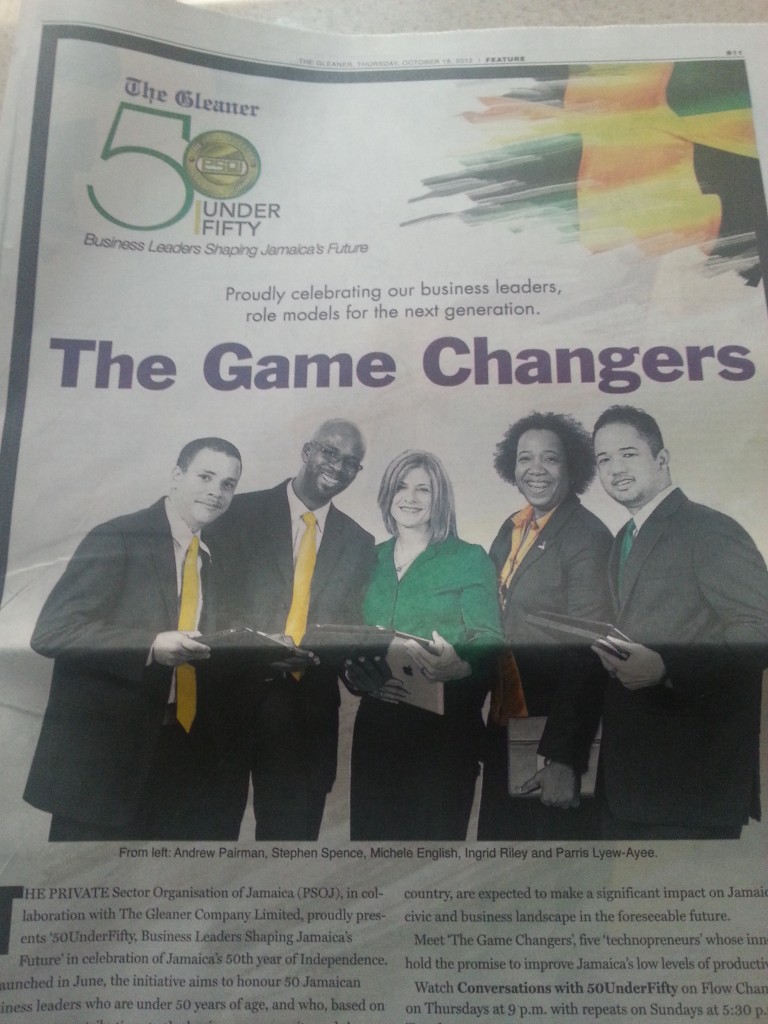 It's kinda cool to be recognised for doing something you are passionate about and have an unshakeable belief in- even at times when you are screaming and picking your hair out. lol.  There are so many people and companies who have volunteered, supported, encouraged what I do, what we're working to get done. Thanks so much, but of course, there is a whole lot more work to do, to drive tech entrepreneurship & innovation in Jamaica and across the Caribbean -but we're on our way and moving in the right direction.
Through ConnectiMass, I've seen over the years the increased conversations amongst high school and college students, young professionals who want to create their own job or business; governments and development agencies who are seeking fresh ways to reduce unemployment and get the economy growing again – it's all very encouraging.
We've seen the blossoming of high school and college level technology and business clubs, youth focused-foundations like Bright Path, micro communities of developers, designers, tech entrepreneurs on Facebook and in Google groups as well as new events like Slashroots Developers Conference, Digital JAM 2.0, MobiWorld Caribbean, Caribbean Digital Expo, that's joined our Kingston BETA,Startup Weekend, Caribbean BETA roster. Plus we see governments making over due legislative moves that would make all our lives much easier.
We've seen many more programmes, apps/businessplans/innovation/ startup competitions, entrepreneurship initiatives such as launch of accelerators and incubators across the Caribbean, to bring awareness to many more individuals, that hey you don't need to migrate, or go to school then try to get a job – you can instead use your own laptop or tablet – develop a great product/service idea- leverage the internet, mobile or social platforms -create your own job, launch your own tech-driven business and make money – in fact be a foreign exchange earner.
I am a big believer that Tech Startups can help turn around Jamaica and help grow the Caribbean!  Watch for it!
Posted on | September 4, 2012 | 6 Comments

Since forever, my business life has been about social media and startups and those two passions were under the single umbrella brand of ConnectiMass. I had just over a week ago, leaked the news publicly of what I had decided to do, a while back-to divide and conquer, well kinda sorta.
I couldn't execute on it any sooner, as I took a well needed 3 week vacation, the first in 5 years. Now refreshed, energise and focused, I was confident to post on the fan page and twitter feed of ConnectiMass the following:
Read more
keep looking »