"You can't connect the dots looking forward; you can only connect them looking backwards. So you have to trust that the dots will somehow connect in your future." – Steve Jobs
The reminder came by email from Linkedin Messaging. Someone in my network was sending me congratulations on the 9th anniversary of my company, ConnectiMass. I didn't remember.  I clicked on the email, the link in it and went to my Linkedin Profile Page and read the dozens congratulation messages there waiting for me. It made me smile and of course, it inspired a throwback and I ain't even writing this on a Thursday.
I remembered that, that year, 2007, one business ended and another began. The Web Development Agency, Dutchpot Interactive, I had co-owned with my then business partner, Susan LeeQuee, had come to an end. She wanted to go back to school and spend more time with her young son. I wanted to evolve into what I was seeing as a bigger digital wave and the greater focus on Social Media Marketing for businesses. We had a great fun. Cool offices in Seymour Park a small and committed team and heavy weight clients from telecom, finance, food and beverage industries. We had sad, slightly strained then relief inducing kind of conversations, then we split the assets and went our separate way, happily, zero regret. One of the assets I left with was Kingston BETA, the tech community meetup + pitch event, that had started under the company.
Before the final move though, I was already thinking about what was next, even what to call this new business that I had in mind. I had thought about it a bit and crafted the name ConnectiMass.
The name is a mashup of my intentions
Connect – We're are the center of connections – Individuals, Entrepreneurs and Businesses- connecting them to the people, information and resources they need to leverage technology.
I– Represents the Information + Internet +Innovation. Speaking to the platform, format and how we'd think about it all as we did the work.
Mass – Means people, in fact lots of people that we intend to impact.
Then I asked by friend Marlon James, then top Jamaican graphic designer/entrepreneur, now Mr Man Booker Prize, to design the logo for me. Yeah I just named dropped, but I can, we've been close friends since high school. lol.  Seriously though, when I told him the vision I had for the company, he chose the dragonfly as the symbol…fucking brilliant, as the mission was/is, transformation of the Caribbean, through the leveraging of technology, specifically the internet.
The Fresh Start
But, you see ConnectiMass started out as one woman Digital Marketing Consulting company, and on the side, I was still producing and hosting Kingston BETA, the Tech Community Meetup + PitchOff event, plus writing for my blog SiliconCaribe.com. In fact, after the business split. I didn't have any Kingston BETA events for almost a year and figured I was going to leave it like that. Thankfully, my Internet Alliance Posse, three dudes who were also pioneering Tech Entreprenurs, staged an intervention. They pretty much threatened me.  "You better restart Kingston BETA or else," was the ultimatum, not hidden at all really,  in our conversation.
After a slightly rocky start with my then startup ConnectiMass, I found my stride with new clients, sold out workshops and that led to my biggest and turning point stint to date- taking Jamaica Tourist Board's VisitJamaica brand digital. I partnered with Jon Baker, hotelier and music mogul and we built out a team, I trained them, did the strategy blueprint for JTB, and we executed on it and did some amazing things for them for about 3yrs, before handing it off to an internal team in 2012. I am still the only Digital Strategist in Jamaica and one of a few who can say they developed a digital strategy for an entire country.
During that time, Kingston BETA flourished, our meetups got packed and media attention across the Caribbean and in the Diaspora and more entrepreneurs were pitching ideas too. I moved in from Susie's Cafe back to its original home at Jamaica Pegasus Hotel. I had also leaned in heavily on my SiliconCaribe blog as well, focusing on profiling as many Caribbean internet businesses as I could find, and the Caribbean Tech Entrepreneurs behind them. I also was chronicling how Caribbean people and business were using the Internet, mobile phone and other technologies. The Blog was journalism-driven, also opinionated, passionate and had lots of traffic. In the fourth year of ConnectiMass, I had also launched Caribbean BETA- the Caribbean's First Tech Entrepreneurship Conference and we had two annual events, with over 500 attendees. We had Silicon Valley speakers and judges, stunning Caribbean panelists, and over 32 teams from 5 Caribbean countries competing in our Pitch competition.
"When your purpose is aligned to your personality, nobody can touch you." – Oprah
The CrossRoads
So pretty much by 2012, I had built a reputation and became know for two things- being a Social Media Marketing Expert and being the expert and super connector for a lot of things Startups and Caribbean Tech. I tell people all the time, that I can attribute that heavily to the power of my blog, my passion for Tech and my big mouth. But I digress. By that year, I both aspects were growing and I was trying to do them under ConnectiMass.
That peak time, looked a little something like this.
I was still doing Digital Marketing Consulting plus writing for my SiliconCaribe.com blog; also producing bi-monthly Kingston BETA meetups, co-producing Caribbean hackathons; doing consulting gigs and working on tech conferences and competitions with Caribbean governments and international development agencies; serving on Jamaican government boards; co-founding new businesses with partners to see if the ideas would pop; championing online tech community groups and helping others to launch their own tech communities in other Caribbean nations. I was traveling the Caribbean, to New York, the African Continent to learn, build out my network in other ecosystems and to speak from my unique Caribbean perspective. I was being courted by American and European venture capital firms and was being seduced by the idea of starting my own VC firm. And not to mention the pitches I got to partner on Coworking Spaces. During that time too,  yes I received two awesome Jamaican and Caribbean Awards in recognition of my work in the Jamaican/Caribbean Startup Ecosystem.
Then, I burnt the fuck out.
The Big Shift
2012 was the peak, followed by a fall, then a shift. It was a soul shaking year. I call it the year of the big shift. That year, my mom died, after 13ths of ailing from a stroke. She died on December 14th.
I. was. devastated.
So, I just withdrew. I pretty much became a recluse, which is opposite of my extrovert personality. My business suffered. My close friends worried about me. It was also the year I lost my long term partner, plus  new players in the Jamaican Startup Ecosystem started to come at me in a pretty aggressive way. I decided to be diplomatic right there. lol.
The super heavy shit did indeed come in 3s, for sure.
Then changed started happened.
When you are hit with such stunning losses, you start to question, every, damn, thing. Yourself, your family, your friends, your country, your intentions and of course your  business. I did. Then I surrendered and allowed it all, to have its way with me and change me as it was meant to. With time, sweet clarity came. I began to re-emerge, reclaim and became energised and refocused, first on making money, then traveling as far as and as often as I could to breathe, create new space and take excellent care of myself.
In the long period of reflection, I realised that I had ran up so many roads in the Caribbean tech industry, tried so many things, had so many successes, failed at a lot and learned so much – just to see what I could see. I realised that, that was my power.
Then I took my business apart – everything we had done, wanted to do, had failed at, was awarded for, what we totally loved to do and had fun doing. Then I started making decisions that felt right, only to me.
I began to ask myself what could I see myself doing for another 5, 10 years. I decided that it had to be fun, completely on my own terms, make me travel a lot, allow time to keep the relationship with myself, my family and my next partner as top priorities. Plus, it had to be an exciting mission steeped in the core of..the intentions first laid out in that company name, ConnectiMass.
"Discover the joy of tuning out what everybody wants for you and finally pay attention to what you need." – Oprah
Where are things now and What's Next

I took my own damn time to figure shit out too, to go back and forth, flip and flop, listen to only my voice and move only with what feels right. If it wasn't a 100% fuck yes, I killed it, it was a No. It took about 3 years. And the decisions came. The decision was to finesse the focus of ConnectiMass, even more.
I was going to marry my love of blogging and creating digital content, my skills and expertise in social media, my enviable track record of producing many and varied Caribbean Tech events and my passion for bringing people together, plus my vast knowledge of and connections in the Caribbean Tech Industry and Startup Ecosystem.
It was distilled to a simple focus that resonated with me big time.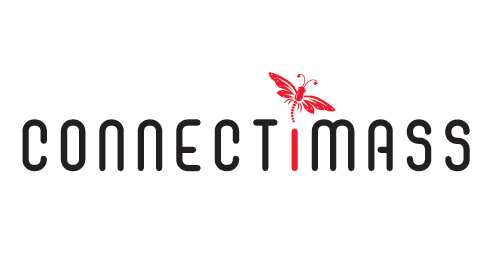 ConnectiMass 3.0 
So now,  at ConnectiMass we help Caribbean startups +  businesses leverage technology to innovate and prosper, by connecting them to the right people and information via our online media + event platforms.
Our flagship online media property is SiliconCaribe.com. Founded in 2007, is the leading source for news, events and special reports on Caribbean technology innovation, startups and digital culture, for the over 20 million Caribbean and Diaspora entrepreneurs, business decision-makers, creatives and tech enthusiasts now online. We have just over 1,700 blog posts on the site and now attract over 200,000 monthly readers.
We have a roster of over 10 Caribbean Tech Events for Caribbean startups and Caribbean businesses that bring the tech industry & startup ecosystem together in the Region and Diaspora. We have a couple new events in the pipeline too.
We're committed to chronicling, promoting and helping to facilitate our growth into being a Digital Caribbean through our platforms of connections to people and information.
This is rooted in the fact that we a big believer in the fast emerging #DigitalCaribbean, our inevitable success in the Global Digital Economy and its ability to transform our lives, communities and economies.
It's a sweet and deliberate evolution.
You will start to see less of the name ConnectiMass and more of SiliconCaribe, which is now the brand that has been more front and center. We have already begun to roll out our new events-Caribbean Blogger's Week is coming up. So please do reading SiliconCaribe.com and keep connected with us on Facebook, Twitter and Instagram, you will be a part of our #DigitalCaribbean journey.
Added to that, I'm being booked for speaking engagements more often.  If I'm to be honest, I've chosen to say yes to more of them, as I was always being asked, but I just wasn't there yet. Now I am. I'm speaking at events, conferences and universities and on radio, on the topics Caribbean Technology, Tech Entrepreneurship and Digital Culture.  I totally love it. I light up when I am on stage and having that interaction with the audience.
I've also recently been asked to serve as Chairman of the Startup Jamaica the Government initiated Tech Incubator/Accelerator, to lend my expertise to help set it up, to further support our tech entrepreneurs to become successful.
As for the Digital Marketing Consulting, well that's totally on the side. At the moment, I'm enjoying being like a specialist doctor-on-call, doing Digital Strategy + Coaching for Executives and Entrepreneurs who want to launch and build their personal brands and reputations online. If businesses want to hire me to do their Digital Strategy Blueprints too, I do it selectively and have fun with it.
So thanks Linkedin and the people who sent me congratulations. I really appreciate it. It inspired this flashback that led to the perfect #TBT Throwback Thursday blog post. It was was right on time.
"Timing, perseverance, and ten years of trying will eventually make you look like an overnight success." – Biz Stone
Happy 9th Anniversary ConnectiMass! We will have even more celebrating to do for our 10th. Let's see what we will create in this delicious next phase.